Parag Sir is one of the pioneers in the teaching industry for CA Final Costing and is considered the best faculty in the world of coaching for CA Final Costing New Course as well as CA Final Old Course Costing. He is always considered the first student's recommendation.
CA Final Classes in Hyderabad FAQ
Q. Where is our CA center located in Assam? Address of our center in Assam is-
A.
Q. What are the benefits of doing CA coaching in Guwahati?
A. Here are a few benefits of becoming a chartered accountant:
Being a Chartered Accountant will provide you with a lot of opportunities in the Finance industry.

The financial, as well as the business knowledge of CA, help him to become a business leader in his country.

The in-depth experience, as well as the rigorous training, is the result that many of the CEOs of the world's biggest companies are all chartered accountants.

CA Degree is recognized by large no. of countries, so you will have a good chance to work overseas.

CA degree also helps you to continue practice as a Tax adviser in many countries.
Parag Gupta Offer CA Final Costing New Course/Old Course
We provide classes in 4 types of Batches for CA Final New Course and Old course Costing.
New & Old Course- Satellite/Virtual batch- Click Here
New Course- Click Here
Old Course-Normal/Regular Batch- Click Here
Old Course-Revision/Fast Track Batch- Click Here
Our New Courses
[slideshow_deploy id='13054′]
Will it be online or Offline Training?
Parag Gupta offers both In-class as well as Online training to aspirants and one can choose any one of it subjected to their preference and requirements.
About Hyderabad
Hyderabad is the capital of southern India's Telangana state. A major center for the technology industry, it's home to many upscale restaurants and shops. Its historic sites include Golconda Fort, a former diamond-trading center that was once the Qutb Shahi dynastic capital. The Charminar, a 16th-century mosque whose 4 arches support towering minarets, is an old city landmark near the long-standing Laad Bazaar.
Read
RECENTLY PLACED TRAINEES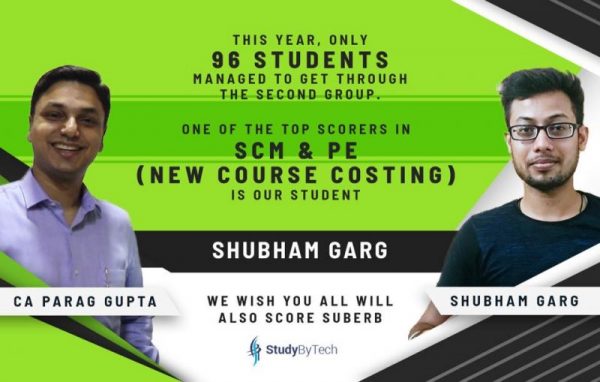 Contact Us
[wpforms id="3323″]