Is CA Foundation easy? Tips and Strategies for Success
24 March, 2023
0 Comments
---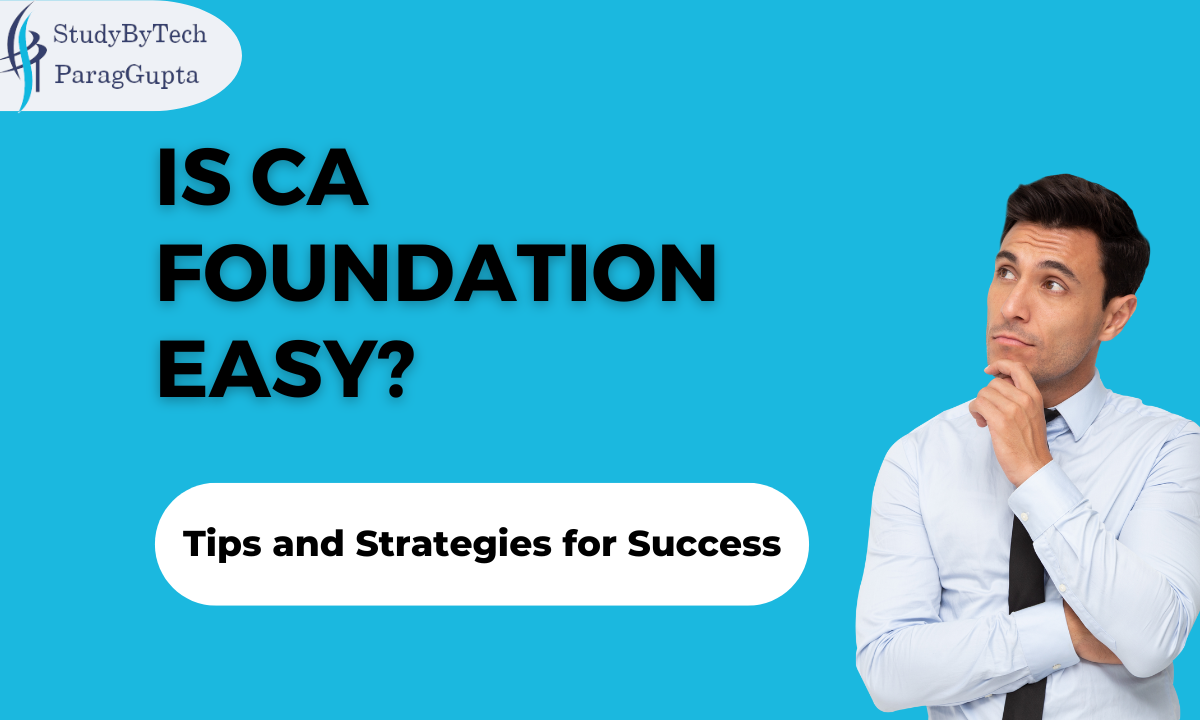 In India, becoming a chartered accountant is a highly recognized profession, but the path to this designation is not easy. The CA Foundation exam, the first hurdle in the Chartered Accounting program, is one of the most difficult obstacles students encounter whole ca foundation syllabus in a specific period of time. In this post, we'll look – Is CA foundation tough or easy and offer some suggestions and methods for success.
What is the CA Foundation Exam?
In India, this exam serves as the entry-level test for the Chartered Accounting program. It is held twice a year, in May and November, by the Institute of Chartered Accountants of India (ICAI). The exam is divided into four sections: Accounting Principles and Practices, Business Laws and Business Correspondence and Reporting, Business Mathematics, Logical Reasoning, and Statistics, Business Economics, and Business and commercial knowledge.
Is CA Foundation easy?
The answer is subjective and depends on a number of factors, including your comprehension of the subjects, study habits, and preparation plan. This exam is difficult because it necessitates a thorough comprehension of the material, exceptional problem-solving abilities, and the ability to apply concepts to real-life settings. Furthermore, because the exam covers a wide range of topics, you must have a thorough understanding of each one.
Here's India's Best CA Foundation Classes "Click Here".
Tips and Strategies for Success CA Exam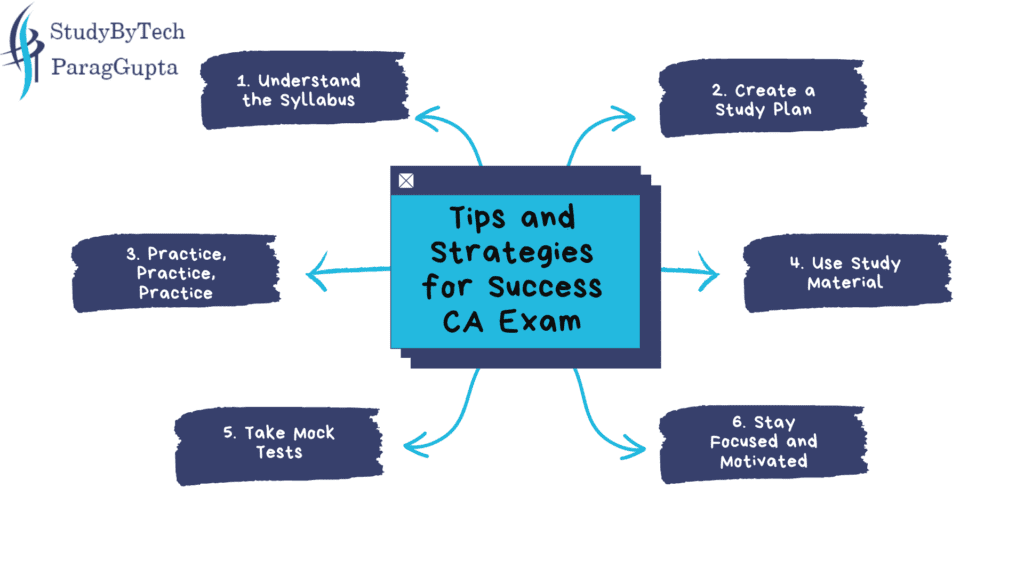 1. Understand the Syllabus
The first step in preparing for the CA Foundation exam is to study the material completely. You must understand the weightage of each topic as well as the number of questions in the exam. You can develop a study plan by downloading the syllabus from the ICAI website.
2. Create a Study Plan
Developing a study strategy is essential for exam success, and this exam is no different. Begin by assigning time to each subject, taking into account the importance of each topic. Before the exam, try to cover the full curriculum and leave ample time for revision.
3. Practice, Practice, Practice
The secret to passing this exam is practice. Answer as many problems as you can and take as many mock tests as you can. This can help you comprehend the exam pattern and increase your speed and accuracy. As so many students asks is CA exam tough, so here the key hack is practice.
4. Use Study Material
The ICAI study material is thorough and covers all of the syllabus subjects. While studying for the exam, make sure to refer to the study material. You can also use supplementary study materials and reference books to obtain a better understanding of the subjects.
5. Take Mock Tests
Taking mock tests is a good approach to measuring your level of preparation and discovering areas for growth. Develop the habit of taking mock tests and analyzing your results. This will assist you in identifying your strengths and shortcomings as well as improving your performance on the actual exam.
6. Stay Focused and Motivated
Keeping engaged and motivated is essential for exam performance. Maintain your focus on your objectives and keep yourself motivated during the exam preparation period. Take breaks as needed, and reward yourself for your accomplishments.
Here's India's Best CA Final Classes "Click Here"
Conclusion
As we already discussed is ca foundation tough, Yes it is, and passing it requires hard work and a solid study strategy. Students must have a thorough comprehension of the curriculum, as well as good problem-solving skills and the capacity to apply principles to real-world scenarios. Students can boost their chances of success in the exam by developing a study strategy, practicing regularly, using study materials, taking mock examinations, and being focused and motivated. Finally, the key to passing the exam is hard work, patience, and a strong desire to succeed.
FAQs
Q. What are the passing criteria for the CA Foundation exam?
A. To pass the CA Foundation test, you must get at least 40% in each paper and an aggregate of 50% in all four examinations.
Q. Is coaching necessary for the CA Foundation exam?
A. While coaching is not required, it might assist you in preparing for the exam. Coaching institutes can offer you extra study materials, sample examinations, and advice on how to prepare for the exam.
Q. Is CA Foundation tough to clear in the first attempt?
The CA (Chartered Accountancy) exam is considered to be one of the toughest professional exams in India. It requires a high level of dedication, hard work, and consistent efforts to clear it in the first attempt. However, with the right preparation strategy and a focused approach, it is possible to clear the CA exam in the first attempt.
Q. How many subjects CA Foundation syllabus includes?
There is total four subjects in CA Foundation syllabus and
Principles and Practice of Accounting.
Business Laws and Business Correspondence and Reporting.
Business Mathematics, Logical Reasoning & Statistics.
Business Economics and Business and Commercial Knowledge.
Hence, CA Foundation is a partially subjective and a partially objective test comprising these four papers.